FROM INSPECTIONS TO CLIENT-READY REPORTS, WE ASSIST AT ANY LEVEL
We provide the management, staffing solutions and technical expertise that enable you to deliver more quality reports on time and within budget. CEG helps you accomplish goals and eliminate the stress of chaotic staffing while giving you a competitive advantage to increase your capacity. We've assisted on countless projects with varying levels of complexity; it's safe to say we've done it all.
ENVIRONMENTAL SITE ASSESSMENTS
A Phase I ESA is an essential element of our due diligence service. Our high-quality assessments determine if a site has been contaminated from past or present activities and protects property owners and purchasers from potential liabilities.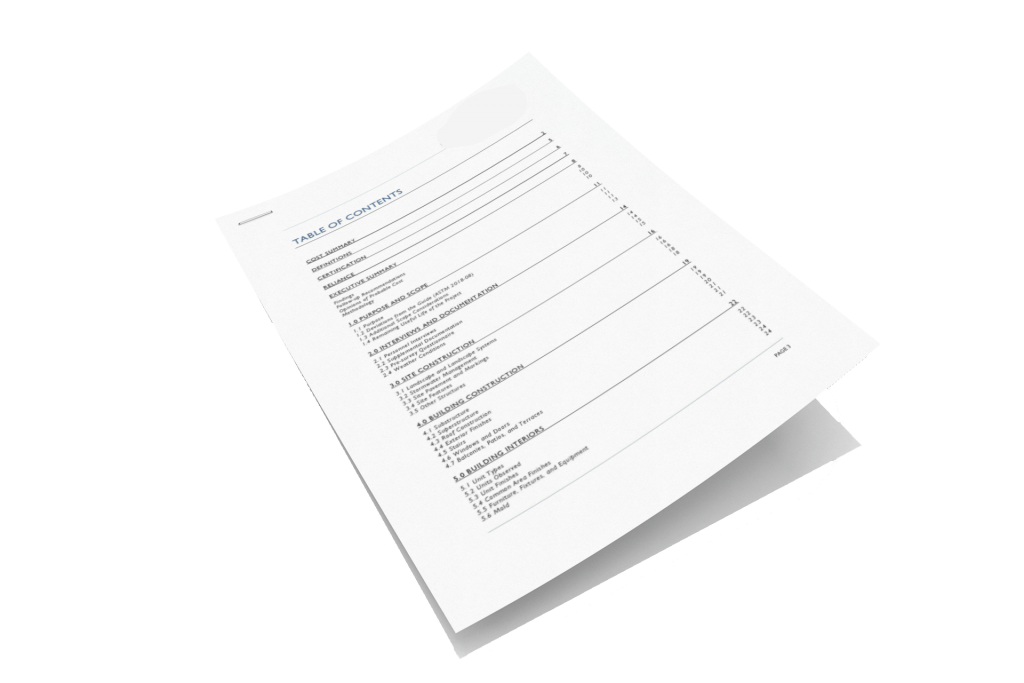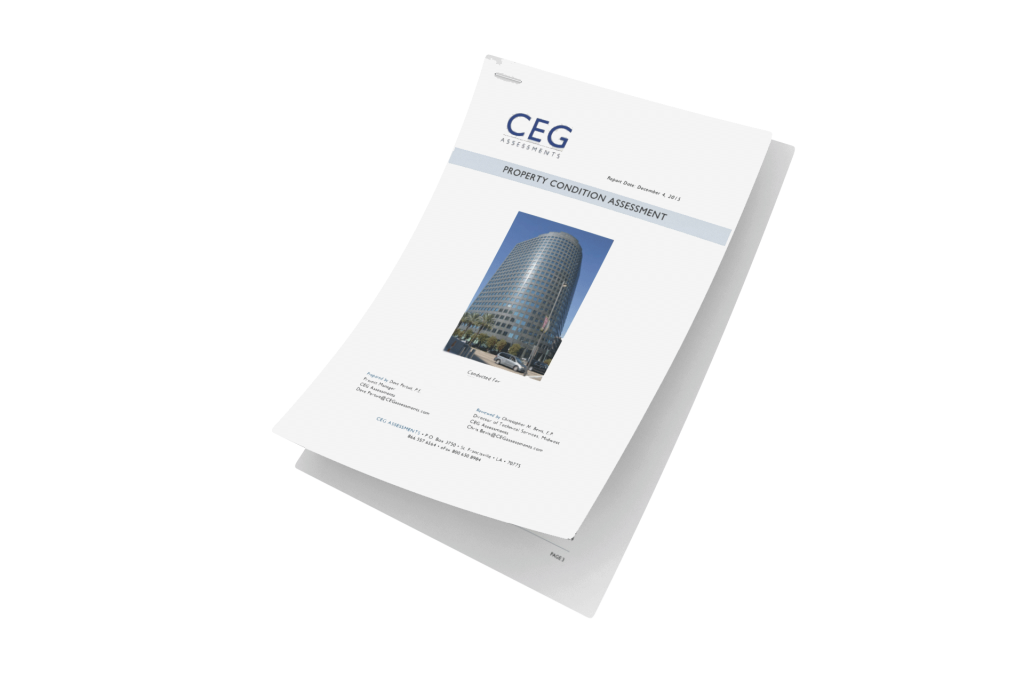 PROPERTY CONDITION ASSESSMENTS
PCAs are an integral tool we provide to determine the overall condition of a building or property, its associated routine costs and how these will impact the asset's financial health.
OUR PROCESS
We work with your team to add your due diligence workflow into our process. Through our high standards and thorough practices, we ensure the report is exactly what your company desires.
Our team will develop a strategic plan, schedule appropriate staff and execute on inspections so our clients can be stress-free knowing their due diligence projects are in capable hands.
We will deliver a final report carefully developed for your company that maintains the professional quality expected from industry leaders.
WHY WE EXCEL AT DUE DILIGENCE




We train our team to adapt to our clients' reporting methods and formats
Quick turnarounds
Quality communication with single point of contact
Maximized efficiency
Detailed, quality inspection reports
Portfolio management
Vast technical knowledge
Quality control services are also available